ALICE IN WONDERLAND is starting off the 2016-2017 season at The Children's Theatre of Cincinnati!  Come be a part of this fantasy world with the ever-curious Alice, where nothing is as it seems. Follow her adventure with all your favorite characters like the White Rabbit, Tweedle-Dee and Tweedle-Dum, the Mad Hatter, the Caterpillar, the mysterious Cheshire Cat and the Queen of Hearts. This is a world-premiere production that you most certainly cannot miss!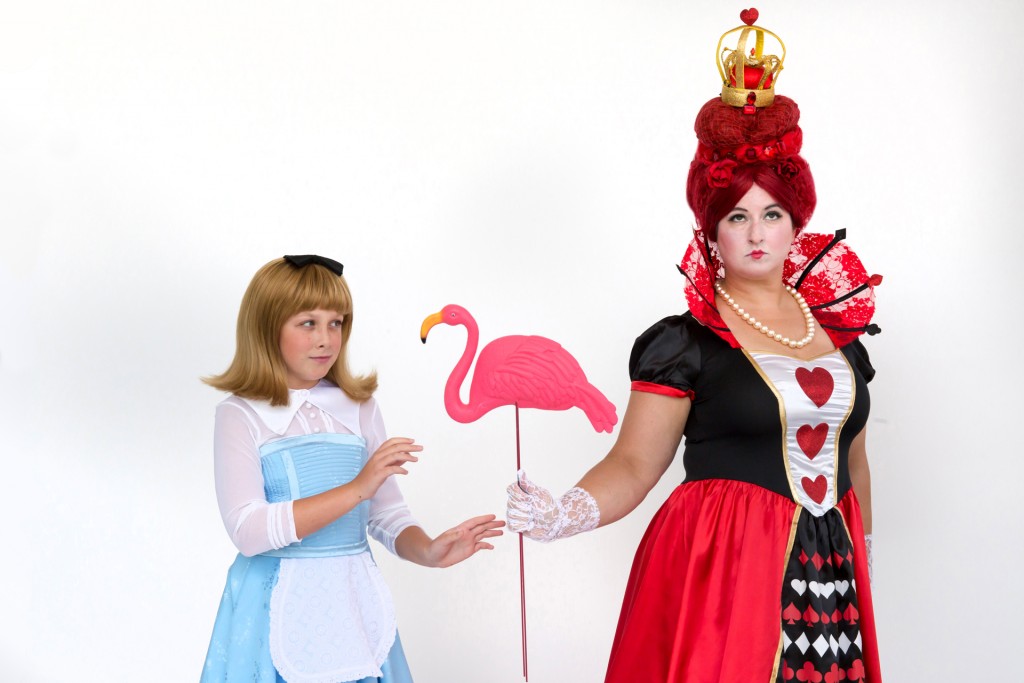 With every Children's Theatre production we have been to –  I feel like the sets keep getting better and better.  The costumes and the colors were so bright eye catching!  The Cheshire Cat was AMAZING!  Probably one of the coolest ones yet!
The little girl who played Alice stole my heart!  Assuming she is my daughters age I was in AWE of her being able to be the lead in the show.  Her singing voice and her acting was on point.  She was adorable and I know will go on to do great things!
When:
Friday October 21 at 7:30 PM
Saturday October 22 at 2 PM and 5 PM
Sunday October 23 at 2 PM.
Where:
All shows take place at the Taft Theatre located on  5th and Sycamore Street in Downtown Cincinnati.
How Much:
Tickets range from $10-30. Call 1-800-745-3000 or visit Ticketmaster to get your tickets before they are all gone!