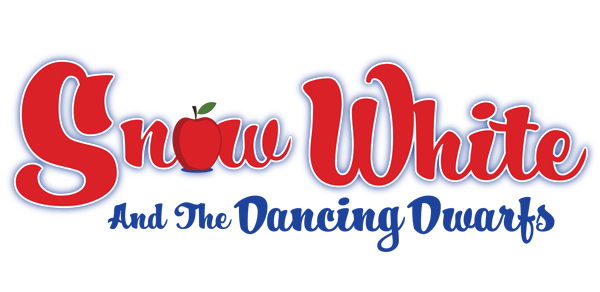 Snow White and the Dancing Dwarfs (February 12 – February 21, 2016)
Did you know that Snow White's Dwarfs are amazing dancers?  Come see for yourselves as the classic Brothers Grimm fairy tale of Snow White, her evil stepmother, the all-knowing mirror and the handsome (but not-too-brainy) prince, step their way back into your hearts and imagination.  This is a world-premiere production you don't want to miss!
Public Performances are February 12-14, 20 & 21 and is suggested for ages 4 and up. Show time runs for approximately 60 minutes. With no intermission.
This is our first year attending performances at the Cincinnati Children's Theater!  I have to say we have really enjoyed it so far!  Out of the two shows we have seen Little Mermaid was my favorite!  I can't wait to see Snow White!!  The shows are great for little ones!  They are the perfect amount of time!
We are also kids club members!  The kids club is $25.00 per child and you get this really cool swag bag at the beginning of the season with all the cool stuff pictured below:
My kids LOVE the Lanyard with Kids Club ID card!  They have worn it to both shows (it is their ticket to the Kids Club Events).  It makes them feel super special (VIP)!  They love to get the sticker for the show!
The Autograph book has coupons for: FREE gummy bears at the show (1), FREE Child Studio Fee at Mad Potter (1), FREE one day pass to the YMCA (think winter swimming for 1 day!), and other coupons and ads!
There is an opportunity to get the actors autographs after the show, however the line is painfully long and a cluster so we haven't done it :(.
However we have loved the special events for the kids club members ONLY before or after the shows!  The Undersea Sing-A-Long before Disney's The Little Mermaid JR.  was really cute!
We also got photos with Santa after A Charlie Brown Christmas which were really cute!!
I can't wait for our Dancing Lessons with the Dwarfs before Snow White and the Dancing Dwarfs & The How to be an Ogre WorkShop before Shrek the Musical JR.
If you are looking to save some money on tickets, you can check out the Children's Theater website on several ways to can get discounted tickets! Enjoy!
WHEN:
Friday, February 12 at 7:30 PM
Saturday, February 13 at 2 PM*
Sunday, February 14 at 2 PM
Saturday, February 20 at 2 PM
Saturday, February 20 at 5 PM
Sunday, February 21 at 2 PM
*Performance for hearing impaired
WHERE:
The Taft Theatre
5th & Sycamore Streets
Cincinnati, OH 45202
ENJOY THE SHOW!!!!!
Disclaimer:  I was given tickets to the show to review and write about my experiences.  
All toughts and opinions are my own!