The Children's Theatre of Cincinnati presents PETER PAN JR. October 21-30, 2017 at the Taft Theatre.  Based on J.M. Barrie's enchanting play, Peter Pan, or The Boy Who Wouldn't Grow Up, Peter Pan JR. is a modern version of the timeless tale about the adventures of a mischievous boy.  This is the first production in TCT's 2017-2018 MainStage season at the Taft Theatre.
In PETER PAN JR. Wendy, Michael and John Darling meet and befriend Peter Pan when the mysterious boy and a fairy named Tinker Bell enter their nursery in search of Peter's lost shadow.
Peter whisks his new friends away to Neverland, an island with "hardly any space between one adventure and the other." There, Peter introduces the Darling children to his fellow Lost Boys, children who – like Peter – never grow up. The crew launches into a great adventure where they encounter Brave Girls, led by the incredible Tiger Lily, and Pirates led by the dreaded Captain Hook, played by Local 12's own Bob Herzog. Challenges ensue when the Darling children are ensnared in Captain Hook's sinister plan to seek revenge on Peter.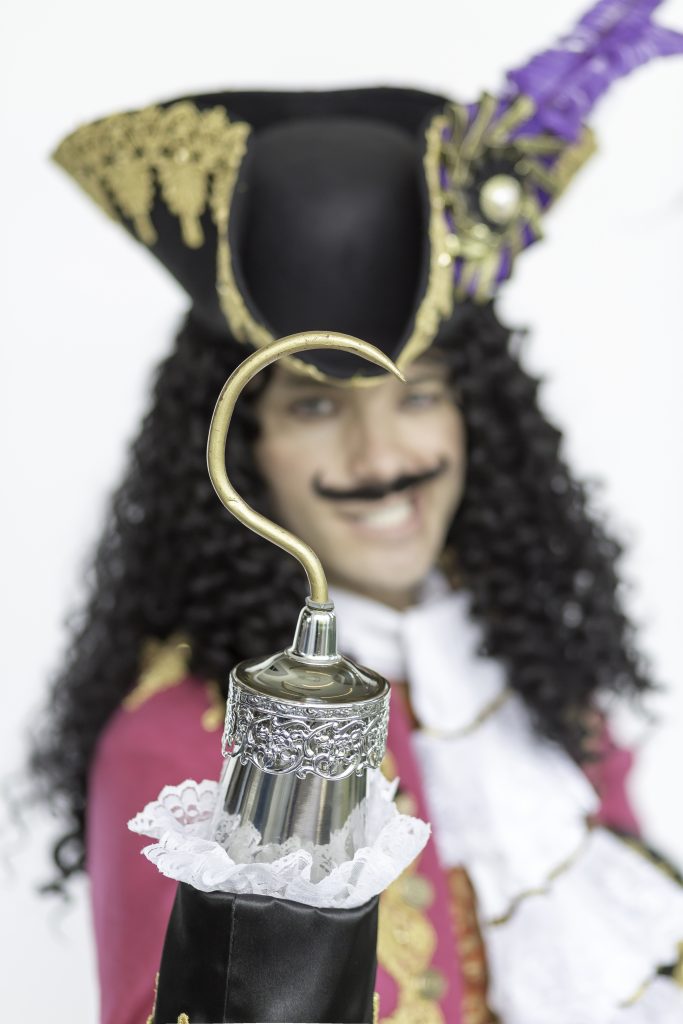 WHEN: October 21-22 and 27-29, 2017.
Saturday, October 21 at 2 PM* (this performance is signed for the hearing impaired)
Sunday, October 22 at 2 PM, Sunday, October 22 at 5 PM, Friday, October 27 at 7:30 PM
Saturday, October 28 at 2 PM, Saturday, October 28 at 5 PM
Sunday, October 29 at 2 PM
WHERE:  Taft Theatre, 5th and Sycamore Streets in Downtown Cincinnati. Tickets start at $10.  1-800-745-3000 and www.ticketmaster.com.
TCT's Sensory Friendly performance of PETER PAN JR. will be held on Monday, October 30 at 9:45 AM.  This performance is intended for individuals on the autism spectrum, as well as children (and adults) with other special needs who may benefit. To create a sensory-friendly performance, the show is performed in a welcoming, supportive environment for those with sensory challenges.  Slight adjustments to lighting and sound are made and effects such as fog, strobes, and lights that extend into the audience are minimalized.  A downloadable Social Narrative (in Word format) is made available on the TCT website one week before the performance.  At the theater, TCT provides an area staffed by specialists in the field where patrons can take a break from the performance if necessary, and Cincinnati Children's Hospital Medical Center has trained staff on hand.  For details about how to purchase tickets to this performance, visit www.thechildrenstheatre.com.
For a chance to WIN a voucher for a 2 pack of tickets enter below.  We will choose 2 winners on Sunday night.
This post and giveaway is sponsored by The Children's Theatre of Cincinnati. All thought and opinions are my own. Thanks for reading!